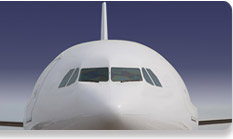 Precision engineered aeronautical components are machined from hard materials such as Inconel, stainless steel and titanium, and also from aluminium.
Diameter : From 1mm to 120mm
Applications :
hydraulic,
pneumatic
and flight controls,
fixation,
connection.
The supply chain is completely controlled from the purchasing of the materials and components right through to the management of treatments and NDT testing, thus enabling us to deliver a component assembled and delivered directly to the assembly line.
Safran qualifications: DSQR, DVI delegation, assembly.